CGC.nl meeting 'Molecular and Cellular aspects of Cancer'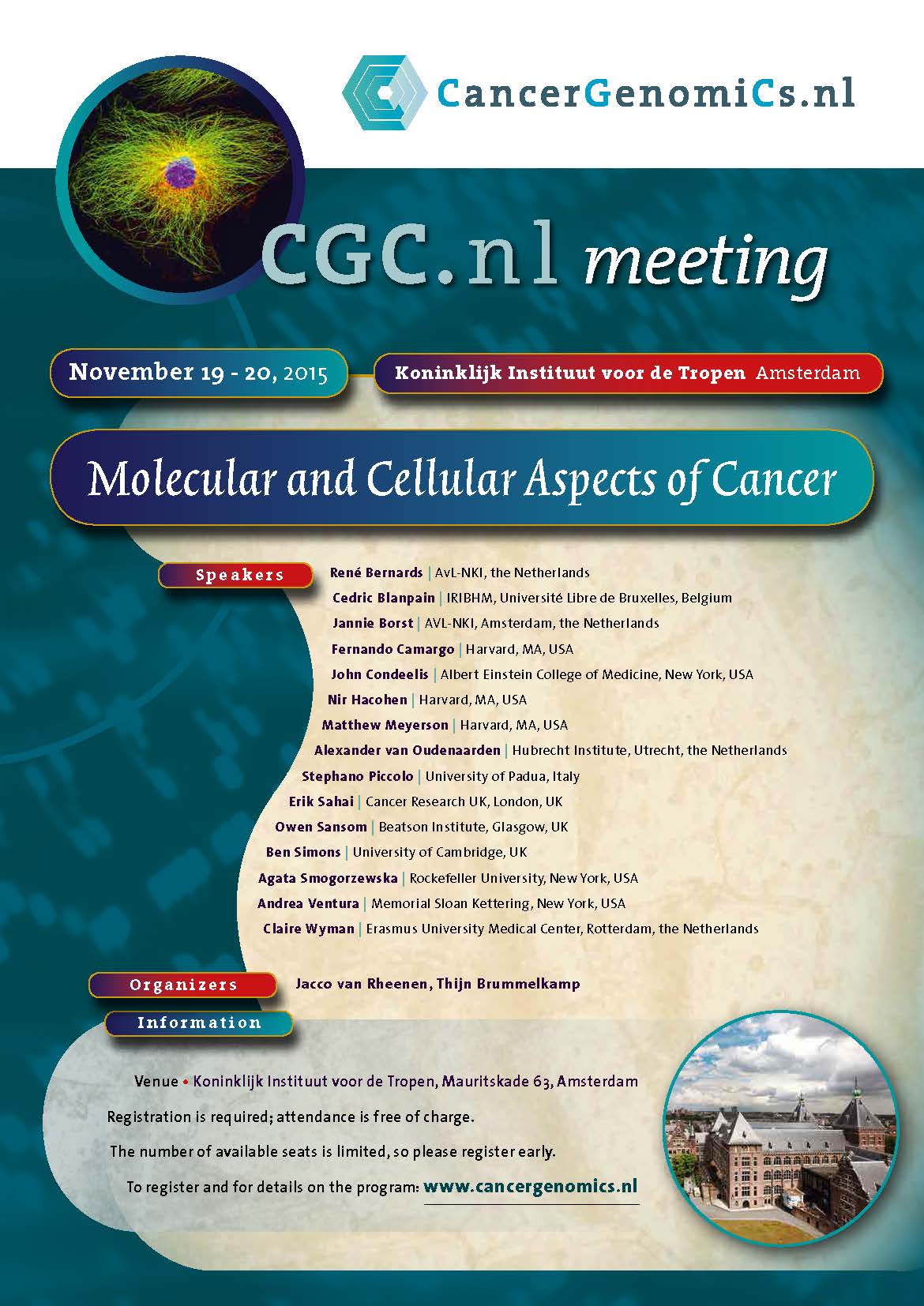 The 2015 edition of the annual meeting of CGC.nl will be held on 19 and 20 November 2015. The central theme of the meeting is 'Molecular and cellular aspects of cancer' and is organized by Thijn Brummelkamp and Jacco van Rheenen.
The meeting is fully booked and registration is no longer available.
Program: available here
Location: Koninkl:ijk Instituut voor de Tropen, Amsterdam.
< Back