Project introduction and objectives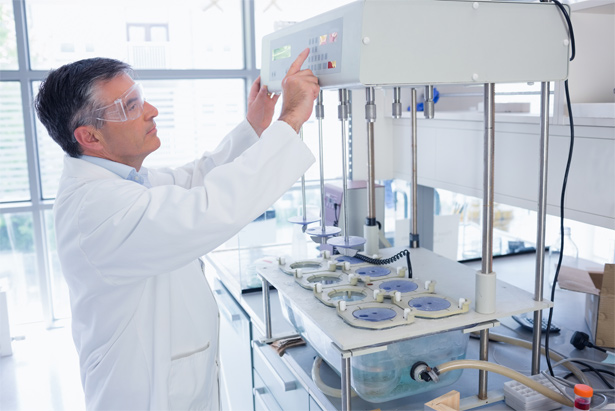 Due to the aging population, cancer is emerging as a major global burden. Indeed, cancer is now the number one cause of death in the Netherlands, with 100,000 new cases diagnosed and more than 40,000 deaths annually. Current drug treatment of metastatic cancer is ineffective: only one in four patients derives benefit from anti-cancer drugs. The last two to three decades has taught us that cancer results from multiple genetic defects and that such defects are often dissimilar in individuals suffering from the same type of cancer. While this explains the heterogeneous response to anti-cancer agents of patients suffering from apparently similar cancers, it provides at the same time a huge obstacle for the effective treatment of cancer.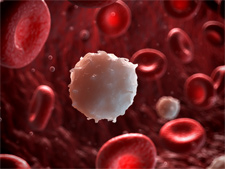 In recent years, treatment of cancer has been shifting from a "one size fits all" approach to a more personalized approach, in which the patient is treated according to the specific defects present in the individual tumor. This transition is enabled by two major developments: first, the ability to rapidly sequence the DNA of cancers at low cost, which is starting to generate inventories of genetic defects in individual cancers; and second, the development of highly selective cancer therapeutics, which act on the products of the genes that are mutated in cancer. These 'magic bullets' provide targeted treatment options for patients with a defined genotype. However, despite this progress, intrinsic heterogeneity of the tumor and tumor plasticity frequently and rapidly results in resistance to the applied drugs.
The mission of the CGC.nl consortium is to determine and understand genetic alterations in individual tumors in order to deliver precision medicine to individual cancer patients.
Our ambition is to significantly improve life expectancy and quality of life for cancer patients and to provide multidisciplinary training for the next generation of cancer researchers and specialists.
CGC.nl brings together prominent cancer research groups from seven research institutions in the Netherlands. The scientists were selected on the basis of their excellence and their commitment to the mission of the program. A number of participants have been long-standing collaborators, in particular through the Cancer Genomics Center (CGC) that was supported by the Netherlands Genomics Initiative (NGI) from 2002 until 2012.
Objectives
In the CGC.nl program, we combine the expertise, knowledge and infrastructure of internationally established as well as junior basic scientists and clinicians from seven research institutions in the Netherlands to
1) understand how specific genetic changes in individual tumors determine tumor behavior, including their responses to cancer drugs, and
2) bring this new knowledge into the clinic.
12 Jan 2018
annual CGC meeting 2018
All CGC.nl researchers are welcome, however registration is required.
28 Nov 2017
ERC grant for Michiel Vermeulen
Michiel Vermeulen, one of our CGC group leaders, was awarded a prestigious ERC-Consolidator Grant.
Read more >
17 Nov 2017
Fumagalli wins CGC poster prize
Arianna Fumagalli received the 2017 poster award during the CGC meeting New Horizons in Cancer Research
Read more >
More News >
07 & 08 Nov 2019
Fundamental cancer biology
The annual joint conference of the CGC and Oncode Institute will cover different aspects of fundamental cancer biology. The organizing committee is putting together an exciting two-day programme, more information is available here.
Read more >
10 & 11 Jan 2019
CGC-Oncode annual scientific meeting
Annual meeting for the CGC and Oncode scientific community
08 & 09 Nov 2018
CGC-Oncode annual conference
Oncode and the Cancer Genomics Centre are pleased to host our annual joint scientific meeting at the KIT Royal Tropical Institute in Amsterdam. This year's topic is "From tissues to cells to molecules: multi-scale visualization of cancer processes". More information is available here
More Events >