CGC.nl annual meeting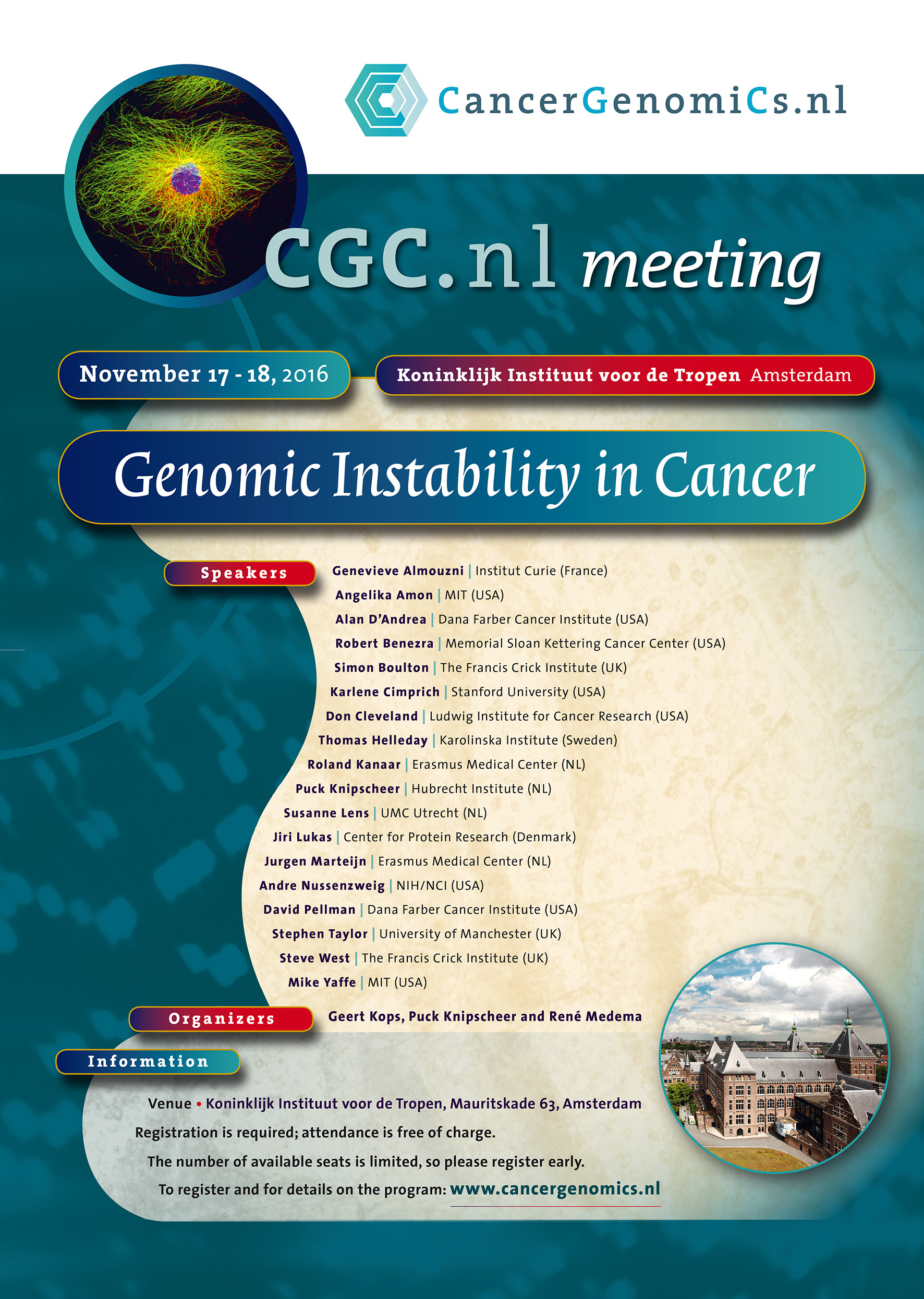 The 2016 edition of the annual meeting of CGC.nl will be held on 17 and 18 November 2016. The central theme of the meeting is 'Genomic Instability in Cancer' and is organized by Geert Kops (Hubrecht Insititute), Puck Knipscheer (Hubrecht Institute) en René Medema (NKI). The preliminary program is available here.
Registration for the meeting is closed.
Location: Koninklijk Instituut voor de Tropen, Mauritskade 63 Amsterdam.
< Back