Visit by the minister of Education, Culture and Science, Mrs Bussemaker
Preceding the opening of the academic year 2015-2016 of the Utrecht University, the Minister for Education, Culture and Science, mrs Bussemaker, visited 4 gravity projects, among them CancerGenomiCs.nl.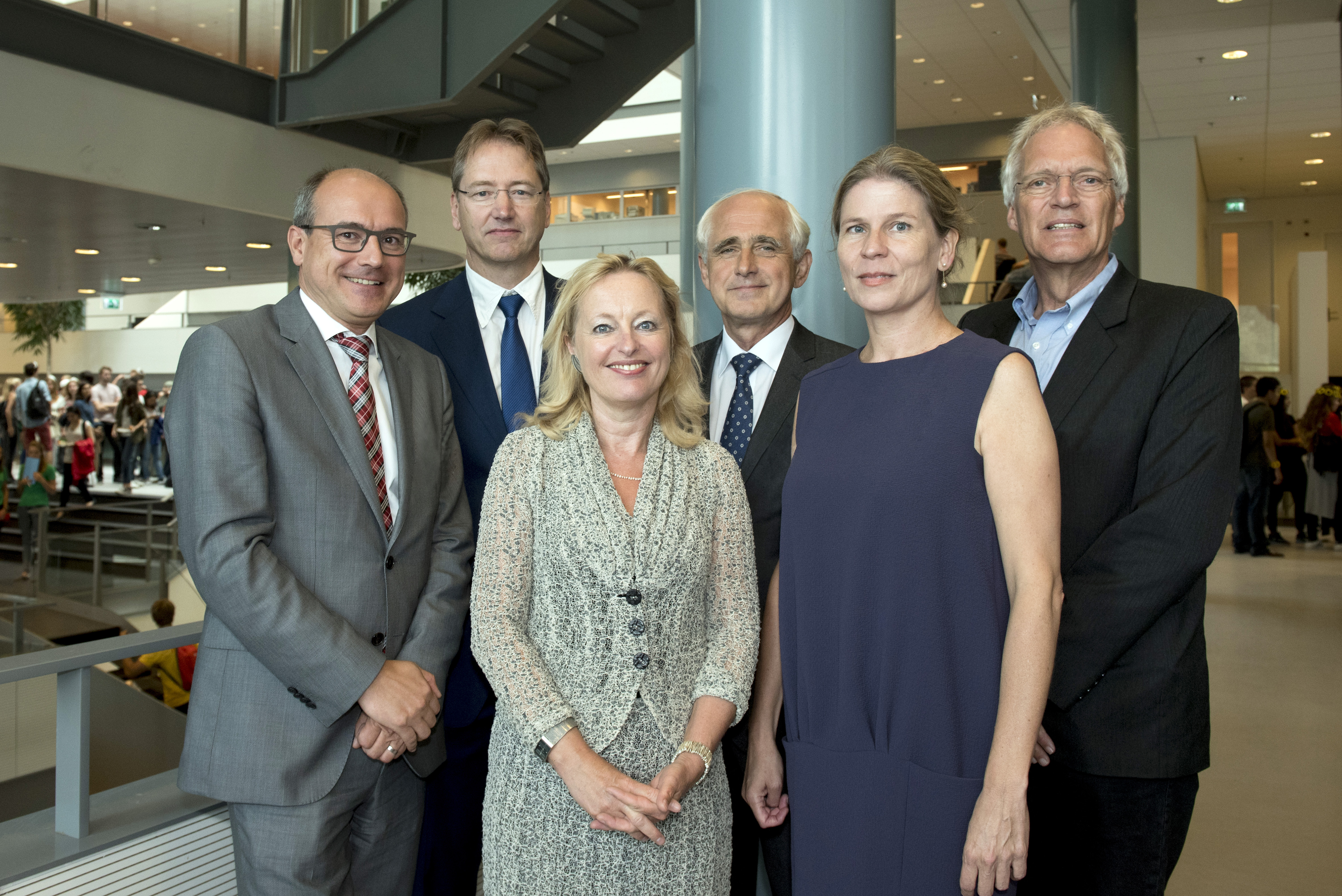 Scientific director of the consortium, René Bernards briefly introduced the consortium but the program was merely focused on discussions between young scientist and the minister. CGC.nl researchers introduced the organoid technology and its possibilities for application and patient benefit. Moreover the minister was invited for an introduction into genomics research: isolation of DNA. More information is available on uu.nl.

< Back